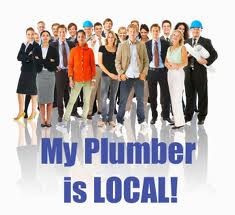 Plumbers Deansgrange, whenever you have need of an emergency plumber in Deansgrange you  can count on us. One of our  will be with you as quickly as possible. We guarantee that it will be less than 60 minutes. Wherever possible one of our staff will try to help minimize damage by helping you over the phone to alleviate the problem.
Our Deansgrange plumbers don't just cover emergencies they provide a full range of plumbing services. We offer free no obligation advice to any person. We have been established for many years now and having experts with over 30 years experience in the private and commercial plumbing services industry, we are here to help you. Plumbers Deansgrange are fully insured with public and professional indemnity insurance. We are honest, reliable and 100% focused on friendly service to our customers. If you have a plumbing emergency in the Deansgrange area, why not give us a call today.
We provide the following services at Plumbers Deansgrange.
•    Boiler servicing.
•    Heating installations and repairs.
•    Gas cooker installations.
•    Gas pipe repairs.
•    Oil & L.P.G.
•    Sink and toilet unblocking.
•    Pipe repairs & modifications.
•    Leaking pipes repaired.
•    Bathroom & kitchen installations.
•    Jet flushing.
•    Plumbing in washing machines and dishwashers.
•    Boiler repairs and installations.
And more, if it's not on the list you can still guarantee we will be able to do the job. We like to allow our domestic and commercial customers to concentrate on their own business while we fix any issues and offer maintenance support.  Every single local Deansgrange Plumber we employ is reliable and has a commitment to provide quality services that put safety and high standards first.
All of our plumbers are R.G.I. registered, we do not charge for call outs, we are happy to offer free advice and give you a free no obligation quote.  Call 01-6874850 today to speak to one of our team today. When you need a plumber in Deansgrange  remember to call us.