Gas Boiler Replacement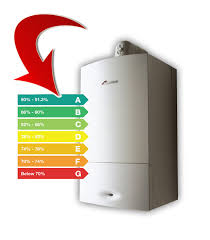 Is your Gas Boiler on the way out? Is it causing you to worry? Do you need a your gas boiler replaced? Do you want someone you can trust to give you advice and a no-obligation quote? If so you have come to the right place.
At Emergency Plumbers Dublin we don't just cover emergencies we offer free advice and quotes on any issues. This includes Gas Boiler replacement. We have been established for many years now and have experts with over 25 years experience in the private and commercial gas installation industry. We are here to help you.
Our customer service is second to none if you need a Gas Boiler replaced; repaired or serviced you will find our quotes as competitive as anywhere on the market. All of our staff are fully qualified R.G.I.'s (Registered Gas Installers) as required by Irish legislation. When it comes to working on any aspect of Gas installation this is a must. Gas Boilers installed incorrectly can lead to hospitalization and even fatalities.
We stock every major brand of Gas Boiler on the market. Our expert, professional advice will help us tailor a new Gas Boiler to your needs. So if you need some help just call the Gas Boiler Replacement experts 0n 01-6874850. Our team would be delighted to help.