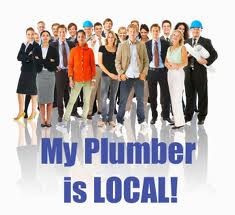 At Plumbers Artane we specialize in 24 hour emergency plumbing services throughout Dublin. When you call us we guarantee that we can be with you within the hour(often a lot quicker). Every single Artane plumber we hire fully is qualified. They are professional staff and all of our work is done in a courteous and competent manner.
We strongly recommend doing some reference checks with customers before deciding which plumber to choose. This is because some do like to add on hidden extras. We don't, when you get the bill from your local Artane plumbers you will never see charges for travel time, hours booked for getting parts or anything of such ilk.
Free quotes, up front pricing and no hidden fees from Plumbers Artane
We pride ourselves on operating our business as transparently as possible. We always aim to offer our clients the best possible price and services available. Our open and honest approach has been the foundations upon which our great reputation has been built over the many years that we have been trading in Dublin.
We do not charge a call out fee. That is, we do not charge you for traveling to your home or business, at any time of the day or night. We only charge you once we arrive at your premises, for the time we spend diagnosing and/or repairing your problem.
Additionally, we do not charge for any traveling time to get parts. We only charge for the time we spend in your home or business, getting on with fixing your problem.
All the staff at plumbers Artane are all fully trained and qualified in all aspects of the trade, ensuring that we can complete any plumbing job with minimal fuss. We are also fully trained in all aspects of health and safety, giving you peace of mind that they will work in a clean, tidy and safe manner.
For emergencies and all your everyday plumbing needs in Artane call us today on 01-6874850