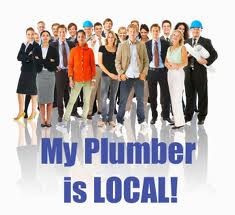 Plumbers Glenageary are on hand for all your plumbing services. If you've sprung a leak or need a radiator repaired urgently our team can help you. Our staff at Glenageary plumbers specialize in domestic and commercial plumbing jobs in Glenageary and the surrounding areas.
At plumbers Glenageary we have built a reputation for customer satisfaction. We have expert plumbing knowledge and have a proven track record of cost efficiency, so our prices are affordable. Our customers know that when we start a plumbing job, we always ensure that the job is finished to the highest standards. This means you can rest assured, and sleep soundly. We know that you will be delighted with the work when completed.
Plumbers Glenageary are happy to provide the following services.
• Water plumbing, installation or removal of hot or cold water pipes.
• Leak Repairs. From simple leaks to extensive burst pipes.
• Sanitary plumbing. Installation, maintenance, or safe removal of your toilet pipes.
• We operate a 24 hour emergency plumbers Glenageary call out service. No matter the time of the day the team can help with any emergencies you may have. We guarantee to be with you within 1 hour (and often a lot quicker) for all emergency call outs.
• Drain repairs, installation and removal of internal waste water pipes.
• Unblocking drains and pipes, we will get your water flowing again.
• Gas Safe Plumbers, all of our team at Glenageary plumbers are R.G.I.registered Gas Safe.
• Boiler Installation, repair and replacement. Our team of fully qualified gas safe plumbing and heating engineers can work on any boiler, quickly, efficiently and safely.
• Boiler Disconnection. Our staff have the knowledge and expertise to safely remove your old gas boiler.
• Central heating. This includes expert installation and maintenance of domestic and commercial central heating systems.
• Underfloor heating. Plumbers Glenageary can help you to warm your home using modern underfloor heating.
• All pipe work undertaken.
• Installation of all taps for bathrooms, kitchens or exterior taps installed.
• Wet room installation. All the pipes fitted and installed so your wet room functions perfectly.
• Whole house plumbing: Our team can plumb your entire house, ideal for renovations or new builds. Contact us today for a free estimate.
• Contact us today for free advice or a no obligation quote. Tel: 01-6874850.
Plumbers Glenageary, all work guaranteed, fully insured.
Don't be concerned if you don't see what you require in the list, we will still be able to do it. Our "plumber Gleanageary" guarantee means all work we undertake has a standard parts and labor warranty for a whole year. For you extra peace of mind our plumbers in Glenageary are insured to the tune of €13.5 million. This means all our customers are relaxed in the knowledge they are employing a top quality, professional company.
At plumbers Glenageary we use our extensive knowledge to deliver outstanding and fast service no matter how large or small the  job.
If you require a plumber in Glenageary, call us Today on 01-6874850. Our rapid response time of 1 hour for all emergency plumbing work makes sure that you are not left stranded when you need someone urgently.